The most important value in our partnerships is a close relationship built on trust, mutual respect and the passion to succeed together. Through forming strong relationships with established and respected partners around the world we can bring our products to the global market. By collaborating with our partners we are able to distribute our products effectively and concentrate on supporting the healthcare and technical sectors worldwide.
Pharmaceuticals


BAG Health Care GmbH develops, produces and distributes in-vitro diagnostics as well as sterilization and disinfection control products.
---


BSV Bioscience GmbH manufactures and markets biological, pharmaceutical active ingredients for different therapeutic areas.
---


NanoRepro AG is as a rapid diagnostic manufacturer in the field of family planning and preventive health care.
---

Pharma Resources GmbH services and assists customers from the health-care industry in launching pharmaceuticals and medical products.
---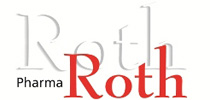 Pharma Roth GmbH processes marketing authorizations for parenterals and ophthalmic products to drive its export business through out-licensing agreements.
---


PharmaServ Marburg GmbH & Co. KG provides multiple technical services to ensure the reliable functioning of modern production processes.
---


Solupharm Pharmazeutische Erzeugnisse GmbH is a leading toll manufacturer for parenteral products.
Technical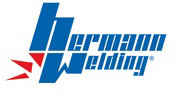 H.W. Hermann GmbH is a specialist in various welding technologies with over 30 years of experience.
---

KBM GmbH specializes on sanding machines for wood processing and brushing machines for metal processing.
---

Industriebedarf KLOHK GmbH is a leading distributor for stainless steel equipment for the chemical and pharmaceutical industry.
---

R.P. Products Ltd. is a manufacturer of material handling systems and industrial appliances with TÜV and CE certification for the chemical, food and pharmaceutical industry.
---

Solwi GmbH is a company dedicated to the development, production and distribution of innovative products in various industries.