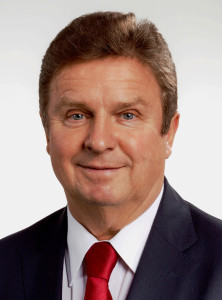 Klaus Wiegand is founder of Karma Pharmatech GmbH. The company was established in 2007 and draws upon the huge wealth of international experience and knowledge gained by Mr. Wiegand throughout his long career in the pharmaceutical industry.
Mr. Wiegand began his career in 1964 as a Research Scientist at the Behringwerke AG plant in his home town of Marburg, Germany. In 1975 he moved to Brazil to establish and manage a research centre for tropical diseases in Rio de Janeiro. After 8 years in Brazil, Mr. Wiegand relocated to India in 1984 to spend a further eight years as the General Manager of the Behring Institute in Bombay, India within Hoechst India Group.
Following a short period working with Fibrinolytics in Germany, Mr. Wiegand was appointed Aventis Behring's Director of Marketing and Sales in 1994 for the Asia Pacific Region, based in Singapore and 6 years later in Hong Kong. Mr. Wiegand was responsible for markets throughout the sub-continent, SE Asia and Pacific.
A native of Marburg, Germany, Mr. Wiegand is married and has 2 sons.