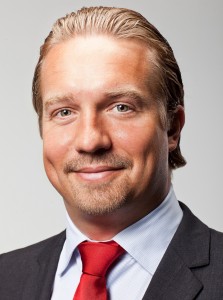 Frank Wiegand is Managing Director of Karma Pharmatech GmbH and joined the company in 2010.
Mr. Wiegand has gained more than 12 years of international experience in the pharmaceutical, aerospace and consumer goods industry. Mr. Wiegand started his career as an industrial technician at Behringwerke (formerly Hoechst AG) in Marburg, Germany, overlooking the maintenance of various production facilities.
After his engineering studies in the USA he then joined Lufthansa Technik AG in 2004 and held an engineering position within the jet engine maintenance and overhaul department.
In 2006 Mr. Wiegand joined the lighting manufacturer Havells Sylvania as Assistant Executive Vice President in Operations / Supply Chain. His main focus was in the optimization in production and distribution of products worldwide. Later he joined the Marketing Sales team and was in charge of the world wide implementation of a CRM system.
Mr. Wiegand holds a degree in Mechanical and Aerospace Engineering from the University of Miami, Florida, USA and an International MBA from the European Business School London, UK. He also holds a Six Sigma Black Belt and is GMP certified for the pharmaceutical industry. A native of Marburg, Germany, Mr. Wiegand is married and has 1 daughter and 1 son.